NOVEMBER
1–15
PFC Technology Pledge Drive


4 Krush Burger Spirit Day/Night
11:00 am – 9:00 pm
11 Veteran's Day, NO SCHOOL
13 School Dance, Gym – 7:00 – 9:00 pm
17 GOMS 5th Annual Spelling Bee
Multipurpose Room, 6:30 pm
23-27 Thanksgiving Break
NO SCHOOL

DECEMBER
2
Winter Orchestra and Choral Concert
Multipurpose Room – 7:00 – 8:00 pm
4
Barnes & Noble Book Fair, 9:00 am – 9:00 pm
9
Winter Band & Honor Band Concert
Multipurpose Room – 7:00 – 8:00 pm
18
End of Semester
Minimum Day, 1:00 pm Dismissal
21 – 31
Winter Break, NO SCHOOL
January 1
Winter Break, NO SCHOOL
SCIENCE - Mr. Yanni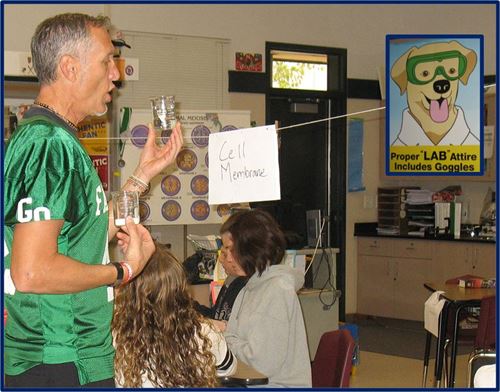 Chemical Compounds in The Cell
​
CLUBS
Be active and involved in GOMS – become a CLUB MEMBER. The following is a list of clubs that are available at GOMS. The more active and involved your student is at school, the better they will do in their studies!
Please feel free to contact the advisors of our clubs if you have any questions.
CLUB DETAILS
OUR MISSION
Granite Oaks Middle School prepares all students to be independent learners and responsible world citizens by providing a rich and challenging curriculum in a safe, nurturing environment.